5 Tips For Booking a Corporate Event Photographer
A good photographer is a key part of events which an event manager/coordinator has to source. Here are 5 tips that would help your photographer document your event.
1. Have a brief.
A brief does not have to be a long document, however, it does need to inform what you expect. How much coverage you require, how long the coverage should be and what the images would be used for. Most photographers would arrive well before start time but don't assume (we would usually arrive at least 1 hour before an event).  A big one is usage rights – do you need the image rights for web, print, video… do you require usage rights for a year, 10 years or released to you in perpetuity. In the UK, the rights belongs to the photographer except where he/she releases those rights. Other things to be aware of – when do you want the images given and how? Most photographers would need time to balance the colour and do minor tweaks, so would not give you the images immediately, except if they are aware and make arrangement to tweak on site.
2. Give the photographer a shot list.
The minimum should be an itinerary and locations. Try to be as detailed as possible – who is speaking where, how many people are expected or registered, is there a breakfast in another location, would the attendees be seated or standing, will there be 'break out' sessions, will the event be with house lights or stage lights only. Let the photographer know if you have particular parts of the event covered in a certain way (close up of speakers, shots of people talking), it would be helpful to have sample to show, although I will advise some caution on providing samples. The whole idea is to give photography an inkling of what you are looking for, rather than a prescription of how to do their job.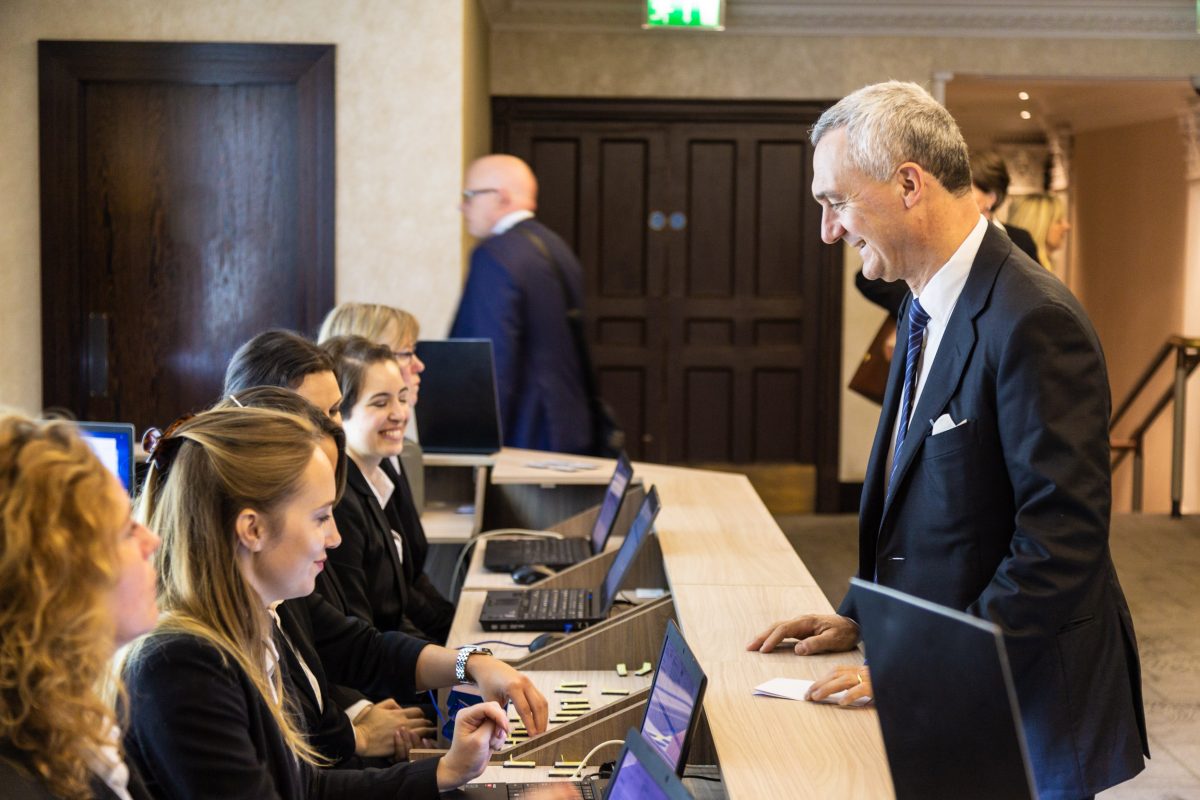 3. Have a list of speakers, special guests and dignitaries.
Don't assume the photographer will know or recognise a celebrity or dignitary, always provide a list (possibly with photos). We always ask for a list of speakers and people we should pay attention to, this way are ready to photograph them. This should also be accompanied with their arrival/speaking time. When we cover long events it is customary for special guests to arrive mid event. As most of these venues are dark, it might be difficult to spot them entering, hence not know where they are seated. It is easier to keep an eye out for someone within a given window of 30 minutes rather than to keep looking for 6 hours.
4. Key guest expectations.
This is closely linked to the previous point. If you can, find out dignitaries' sensibilities about being photographed. While most know they will be photographed and may be used to it, let them know if they will be required to do group shots with attendees. We've been in situations where a high profile guest has been held for a while because there was a long queue of people to take photos he/she was unaware of. Letting key guest know about 'photography expectations' will make life easier for everyone.
5. Keep the communication going.
It would be pliable if you keep them in the know. If suddenly an after party is required, let your vendor know as soon as possible. Most experienced photographers will keep in touch as the day draws near but the key is to update them if things change. What might seem like an extra 5 minutes to take a shot of the CEO to you might be an extra bag of equipment to a photographer. Most would be open to help with requests if they feel they have the right equipment to produce a high work.
Planning an event can be stressful enough and we think the job of any professional hired to help facilitate the event is to give you one less thing to worry about. Hopefully, while not exhaustive, these simple tips should help the photographer be in a better position be of service. Feel free to leave comments or feedback, let me know if there's something that should be added to the list.